On the 5th October, 2023, members from the University College London (UCL), including the Dean of Brain Science Prof. Alan Thompson and Dean of Engineering Prof. Nigel Titchener-Hooker, visited ToMMo. Tohoku University and UCL have a partnership under an agreement on inter-university academic exchange and cooperation.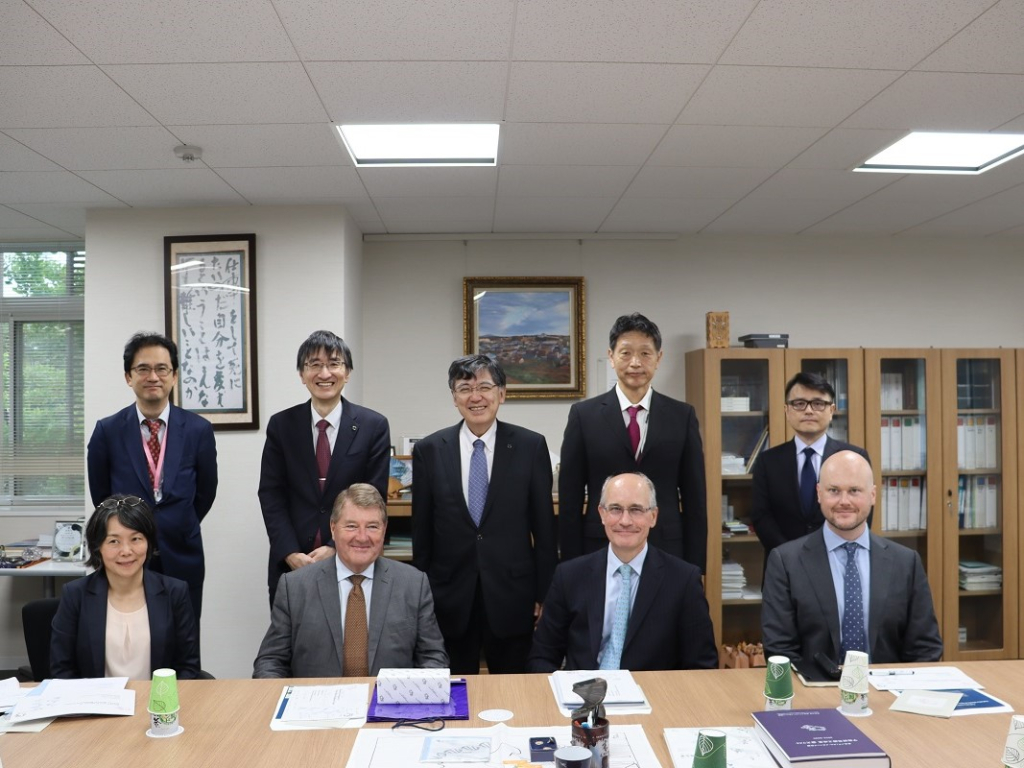 Together with ToMMo's Executive Director, Masayuki Yamamoto, the delegation had many discussions, including an introduction to the space mouse research that Prof. Yamamoto and his team have been working on. The members were taken on a tour of the supercomputer, MRI facilities, Biobank, Sendai Community Support Center, Sendai Child Health Square, and the sequencing facilities.
We have been discussing collaborative research with UCL, mainly in the field of brain science. After the facilities tour, discussions were held and it was confirmed that further active exchanges with concrete plans will be promoted in the future.