In Remembrance of Eight Years Since the Great East Japan Earthquake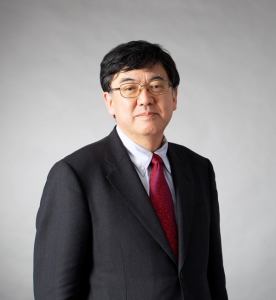 Eight years have passed since the Great East Japan Earthquake struck us on March 11th, 2011. Those who were graduating from elementary schools but could not attend their own graduation ceremony due to the earthquake, will celebrate coming of age this year. At the time of the Great East Japan Earthquake, I was the Dean of the Graduate School of Medicine at Tohoku University. I remember the extreme disappointment about our graduation ceremony being canceled too although fortunately, our students boldly set off to walk their own independent paths regardless.
In hope of Tohoku to strongly recover from this disaster, we have undertaken reconstruction projects such as the Tohoku Medical Megabank Project and have been conducting cohort studies that allow us to support the health of many people in the long term. We have also been working towards the maintenance and development of integrated biobanks, thought to form the basis of next-generation medicine, since the day of the disaster in hope of becoming a global base.
Including those from Iwate prefecture, we have had over 150,000 participants in the cohort studies and long-term health study, which started in 2013 under this project. In 2017, we launched a follow-up study "repeat assessment center-based survey during the second period" to investigate how the health statuses of our participants changed over the years. In addition, the 'Health surveillance of the brain and psychological state program with MRI (the Brain-MRI project)' that we have introduced to the participants of our cohort study in advance, has reached our target of 10,000 participants as of January 2019.
The data and information obtained from these cohort studies will form the foundations of life science research in Japan and support next-generation medical researchers across the country. Furthermore, we also hope to understand accurately the long-term effects of such disasters through the cohort studies.
As a reconstruction project and as the global base of next-generation medicine, we hope to further develop and to continue to stand with the victims of the disaster. Our staff will work as a team and continue to strive towards our goal.
March 2019
Masayuki Yamamoto
Executive Director
---
Other Messages
Seeking to Establish an Advanced Community Medical System (Feb. 2012)