Seventh Anniversary of the Great East Japan Earthquake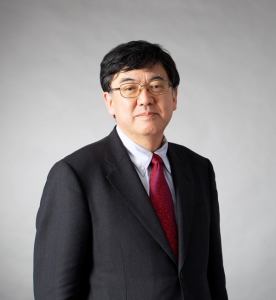 Today marks the seventh anniversary of the Great East Japan Earthquake. We at the Tohoku Medical Megabank Organization would like to extend our deepest condolences to the families, friends, and colleagues of the many victims of the Earthquake. We would also like to express our heartfelt sympathies to those who have continued to face hardship since the Earthquake, many of whom are still struggling to lead a normal life, seven years later.
The Tohoku Medical Megabank Project has taken steps to contribute to the reconstruction after the Great East Japan Earthquake, and has gained a great deal of valuable knowledge thus far. Our findings have revealed that damage to homes caused by the disaster continued to affect the health of the residents as years go by. It has become obvious that those persons whose houses were more severely damaged by the earthquake exhibit higher rates of metabolic syndrome, partly due to their taking less daily exercise, and a greater likelihood of missing their doses of antihypertensive medication. We see these facts as suggesting the occurrence of secondary damage. The Tohoku Medical Megabank Organization will strive to take countermeasures against this, by constantly returning to our initial objective of restoring the health of those in the affected areas and sharing the results of our studies with local governments, medical institutions, and others.
The Tohoku Medical Megabank Project moved on to undertake the "repeat assessment center-based survey during second period" in June of last year, with the participants in the Cohort Study undergoing a detailed examination once again. We would like to continue to progress hand-in-hand with the people of the affected areas, with the determination of "Overcoming the damage of the Great Earthquake and securing the health of the people of Miyagi and Iwate!"
March 2018
Masayuki Yamamoto
Executive Director
---
Other Messages
Seeking to Establish an Advanced Community Medical System (Feb. 2012)