Interview with ToMMo member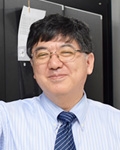 Masayuki Yamamoto M.D., Ph.D.
Executive Director, Tohoku Medical Megabank Organization (ToMMo),
Tohoku University
---
On March 11, 2011, when the Great East Japan Earthquake struck, I was on the Tokaido Shinkansen bullet train. I was on my way from Kyoto to Tokyo. Fortunately, I was able to arrive in Tokyo safely.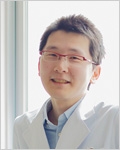 Eikan Mishima, M.D., Ph.D.
Assistant Professor, Department of Community Medical Supports
---
For four months from June 1, 2013, I worked as an internal medicine physician at Shizugawa Hospital in Minamisanriku Town as ToMMo clinical fellow of Tohoku Medical Megabank Organization (ToMMo).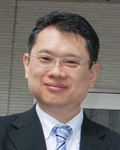 Kazumasa Saigoh, M.D., Ph.D.
ToMMo Clinical Fellow, Department of Community Medical Supports
---
I was assigned to Minamisanriku Medical Clinic as ToMMo Clinical fellow. Minamisanriku Town situated along the Pacific Coast suffered catastrophic damage from the tsunami due to the Great East Japan Earthquake.
Post 3/11: Interview Based Narration of Japan's Progress
This corner is aimed to be an informative resource for ToMMo, helping to educate the international community (myself included) about the activities occurring at ToMMo in relation to the disaster relief efforts and progressive genomic medicine. Through the interviews of people integrally involved in disaster research and restoration, readers can obtain a greater understanding of the challenges and successes Japan has experienced since 3/11.
---
Interviewer: Nicole Gunawansa
Publications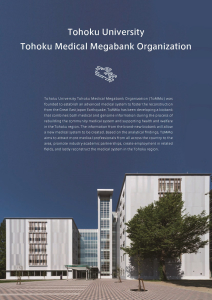 Facilities and Equipment (PDF)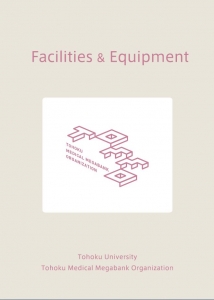 Movies
Tohoku Medical Megabank Organization (ToMMo) Introduction Movie
Overview and Design
Biological Specimens and Data Obtained by Cohort Study
Sample Processing in TMM Biobank
Message from Executive Director, movie (November 2022)