On March 10, 2022, a web symposium "Expanding the Potential of Large-scale Cohort Studies Through UK-Japan Collaboration" was held online.
More than 150 participants participated from all over the world. The symposium featured lectures and discussions by the UK Biobank, one of the world's leading biobanks for the general population, and the TMM Project on their respective strengths, initiatives, and future prospects.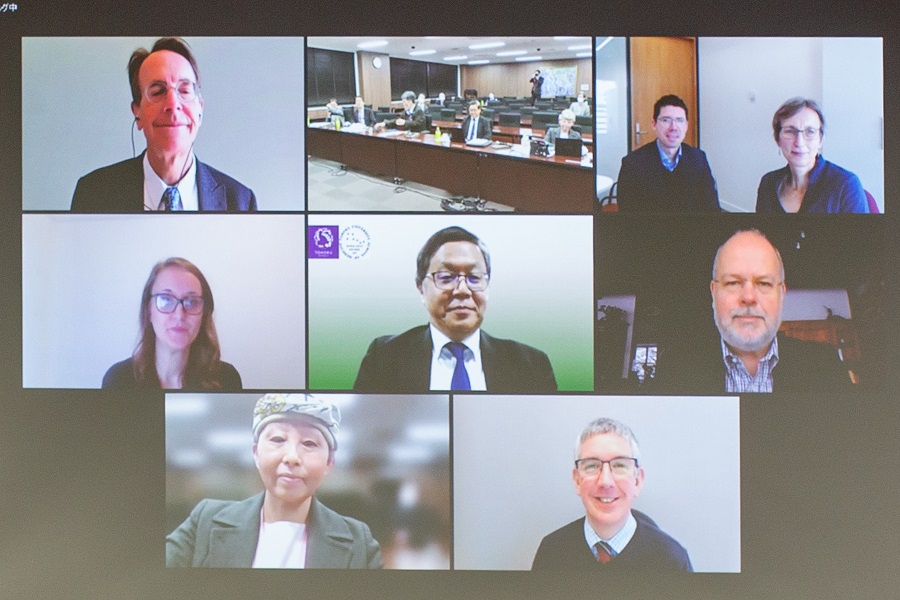 The meeting was opened by Mr. Mark Palmer, Director of International Affairs, Medical Research Council (MRC), UK, and Dr. Shuichi Sakamoto, Deputy Director-General, Research Promotion Bureau, Ministry of Education, Culture, Sports, Science and Technology (MEXT), Japan, followed by a video message from Ms. Julia Longbottom, British Ambassador to Japan, who arrived in Japan this year.
The symposium was divided into three parts: a session focusing on cohorts, a session on genome analysis and partnerships with private sectors, and a session on diverse analyses and the construction of an integrated biobank, each with speakers from Japan and the UK. Each session was chaired by Sir Rory Collins, Chief Executive of UK Biobank, and Dr. Masayuki Yamamoto, Executive Director of ToMMo. 3.5 hours of symposium not only deepened the understanding of each biobank but also explored the possibility of collaboration in the future. The discussion was very heated.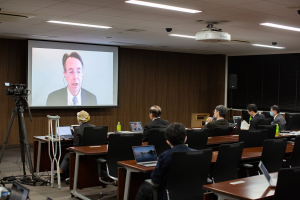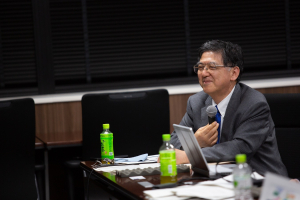 Ms. Melissa Heng, Tohoku University's International Communications Officer, reports on the symposium. Click HERE
Related Link
Constructing a healthy society: the road from an integrated biobank to the real world Expanding the Potential of Large-scale Cohort Studies Through UK-Japan Collaboration(Tohoku UniversityTohoku Forum for Creativity)