Dr. Masayuki Yamamoto, Executive Director of ToMMo, has received an Award for Research Excellence 2020 from Federation of Asian & Oceanian Biochemists & Molecular Biologists (FAOBMB).
FAOBMB launched the Award for Research Excellence in 2011 to recognize outstanding researchers in the Asia-Oceania region, and awards one researcher each year. This year, Dr. Yamamoto has received for the first time as Japanese researcher for the 10th time. His award is based on many years of research achievements in the field of environmental stress response, including the KEAP1-NRF2 system.
Dr. Yamamoto said "I am very honored to receive a great academic award in the Asia-Oceania region". Award lecture and ceremony will be held next June in Colombo, Sri Lanka.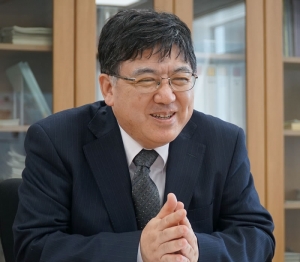 Related Link
Federation of Asian & Oceanian Biochemists & Molecular Biologists (FAOBMB) website