Research: 2019/01/15
---
We released 4K repository, which describes summary of ToMMo's whole genome analysis on November 2018. We also released 3.5KJPNv2 INDEL allele frequency dataset and Genome Accessibility (mean depth) dataset. In addition to new datasets, this update includes some enhancements of jMorp website, such as implementation of variant-structure mapping visualization tool and integration of gnomAD allele frequency datasets.
Please see usages of dataset on the website.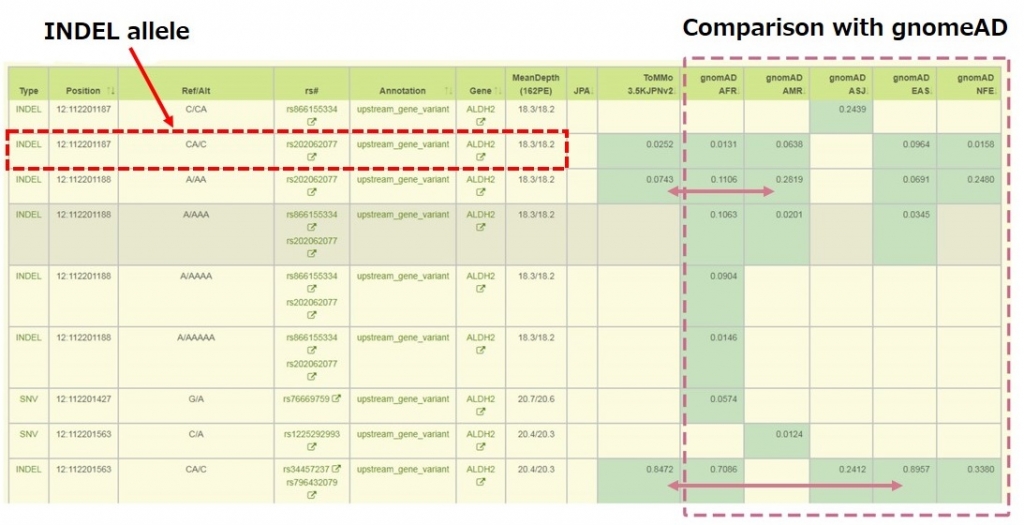 How to access
You can go through the website called jMorp (Japanese Multi Omics Reference Panel) ,click "Genome", then search your interest.
How to use jMorp
You can access tutorial of genome section on the website below.
https://jmorp.megabank.tohoku.ac.jp/201811/help/tutorial/#genome
Related Link

Expanded version of Japanese genome reference panel including mitochondria and X chromosome is available online
---