News: 2016/07/15
---
ToMMo has constructed the Japanese referenece genome v1 (JRGv1) with a long-read sequencing technology.
On 15 July, 2016, ToMMo released the decoy* assembly to GRCh38, decoyJRG v1, a collection of sequences that are missing from the human reference genome sequence GRCh38 by the Genome Reference Consortium.
You can download decoyJRGv1.fasta from https://jrg.megabank.tohoku.ac.jp/en/.
JRG v1 will be released on summer!
*The decoy sequences are virtual merged sequences that failed to align to GRCh38. They are useful to analysis sequence results.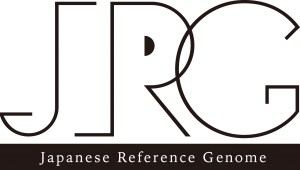 Related Link
Release of locations and allele frequencies of all SNVs in whole genome sequences of 2,049 Japanese individuals
Integrative Japanese Genome Variation Database
---