This day six years after the Great East Japan Earthquake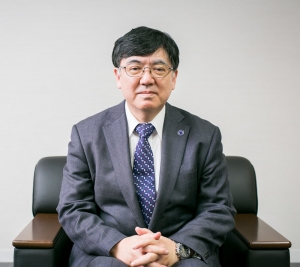 We would like to express our deepest sympathy to the people who suffered from the Great East Japan Earthquake six years ago, and to the many people who are still forced to live under difficult circumstances.
In the Tohoku region, where strong aftershocks are still occurring, various reconstruction efforts are being undertaken. Among them is Tohoku University Tohoku Medical Megabank Organization (ToMMo) that has been doing its utmost to contribute to creative reconstruction by supporting disaster areas through medical treatment and medical research.
We feel the real progress of reconstruction as young doctors of the ToMMo Clinical Fellowship assigned to the Pacific coast have been working more in newly renovated hospitals as opposed to temporary or borrowed buildings, which was the case until a few years ago. 150,000 people participated in our long-term health survey, helping us meet our initial target. From analysis of the questionnaire, we have been gradually announcing results, but a clear picture of a severe mental health situation is emerging. We will continue to further investigate and inform the local population and administrative agencies of our results, and will work toward helping to protect the health of everyone.
As a reconstruction project, we are striving to create a path to the future of the Tohoku region that experienced the disaster. We will continue to work to connect with the people of the community, engage in our work with all our heart, and contribute to the reconstruction of the region.
March 2017
Masayuki Yamamoto
Executive Director
---
Other Messages
Seeking to Establish an Advanced Community Medical System (Feb. 2012)