News: 2019/03/25
---
On March 18th, 2019, a symposium of AMED-GA4GH GEM Japan Workshop was held at ToMMo. The workshop was organized by Japan Agency for Medical Research and Development (AMED) and Global Alliance for Genomics and Health (GA4GH), and supported by ToMMo.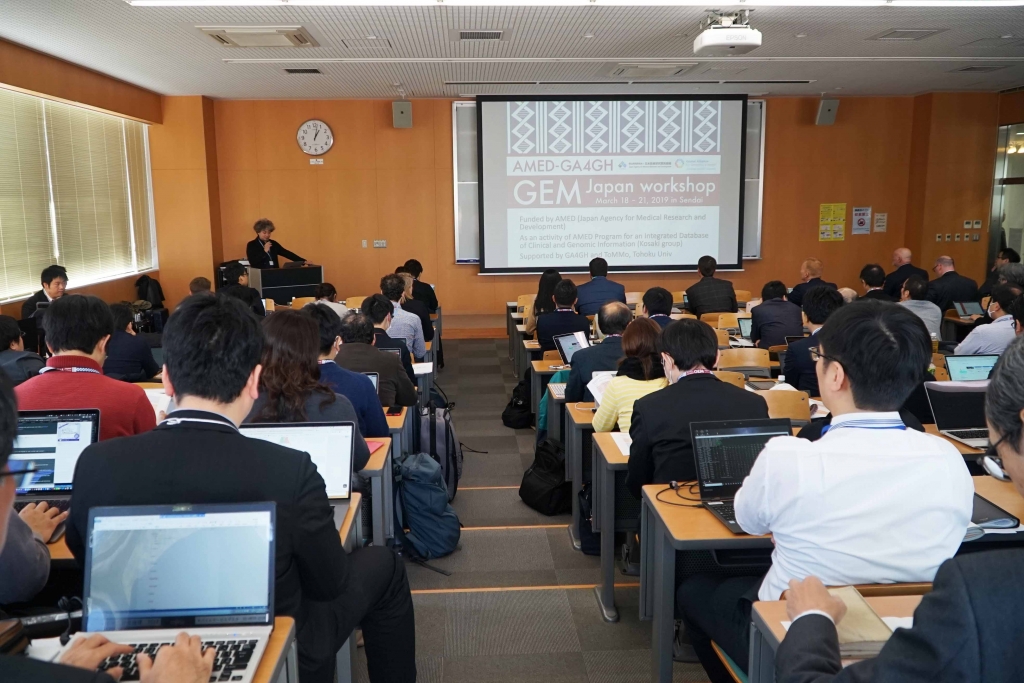 17 researchers from all over the world have given their presentation and had a great discussion at the symposium. In the middle of a symposium, they took a tour of the facilities such as Supercomputer system, Sendai Community Support Center, biobank, and array analysis room.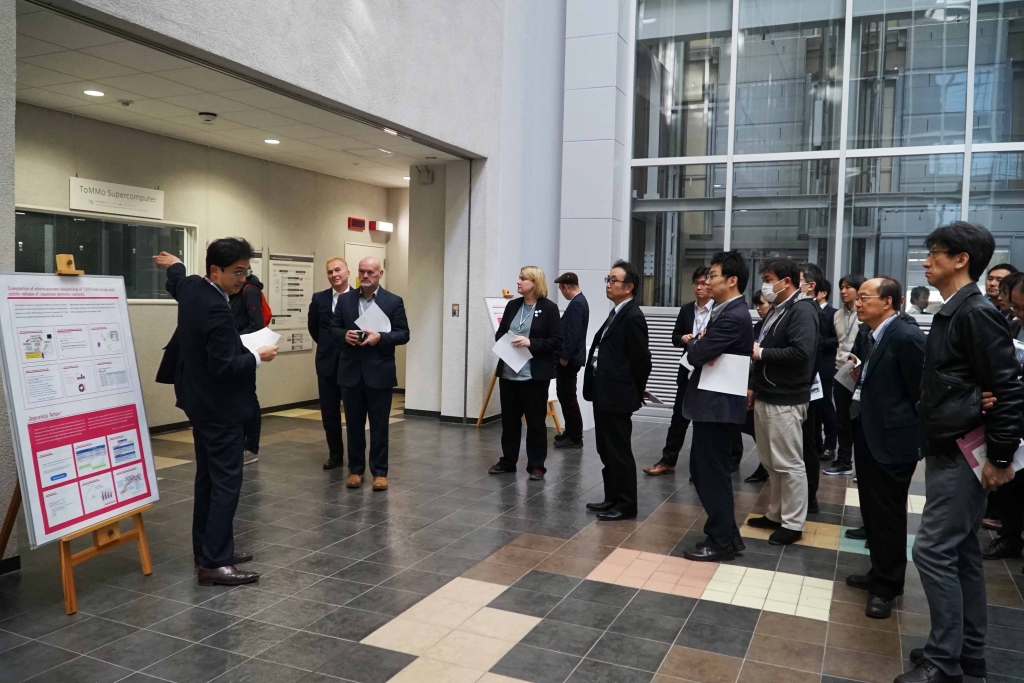 AMED-GA4GH GEM Japan Workshop was moved to the main venue from next day and held smoothly until March 21th.
Related Link
GA4GH Executive Director Peter Goodhand has given a lecture(2017/01/18 )
ToMMo became a member of the Global Alliance for Genomics and Health (GA4GH)(2016/10/05)

---