News: 2018/02/16
---
On February 14, 2018, Mr. Robert Ewald, President of D-Wave International paid a visit to ToMMo.
Following an introduction of ToMMo by Professor Kengo Kinoshita, Mr. Ewald took a tour of the facilities such as supercomputer system, biobank, sequencing facility and Sendai Community Support Center.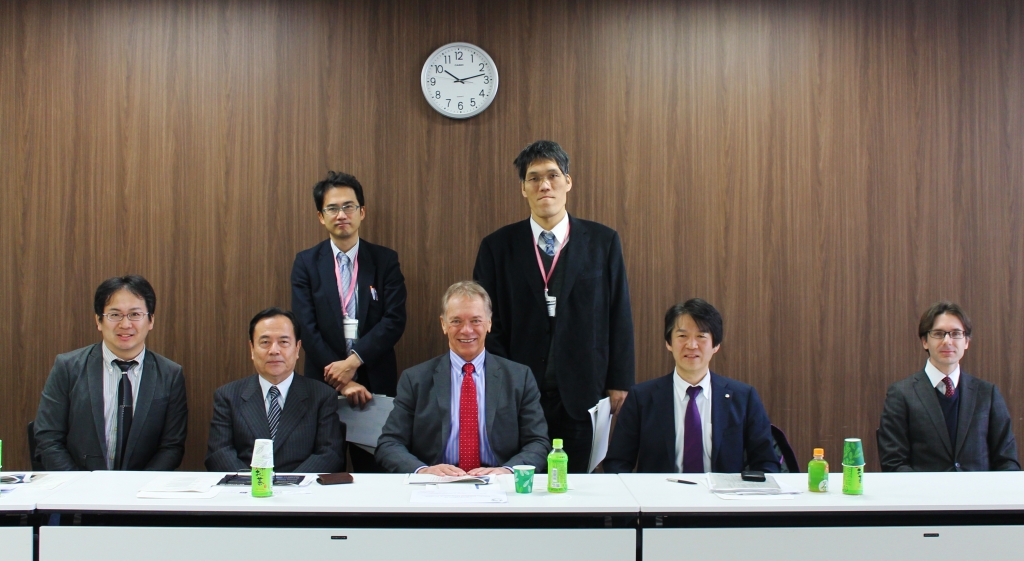 D-Wave is a leading company of developing quantum computing systems and software, and the world's only commercial supplier of quantum computers. They have been doing research and development with Tohoku University Graduate School of Information Sciences(GSIS) since 2017.
Related Link
Tohoku University Graduate School of Information Sciences (GSIS)
D-Wave Systems