News: 2017/12/06
---
On December 4, 2017, Dr. Peter Gruss, President of Okinawa Institute of Science and Technology Graduate University (OIST)  paid a visit to ToMMo.
Following an introduction of ToMMo by Executive Director Masayuki Yamamoto, Dr. Gruss took a tour of the facilities such as supercomputer system, biobank, sequencing facility, Sendai Community Support Center and Sendai Child Health Square.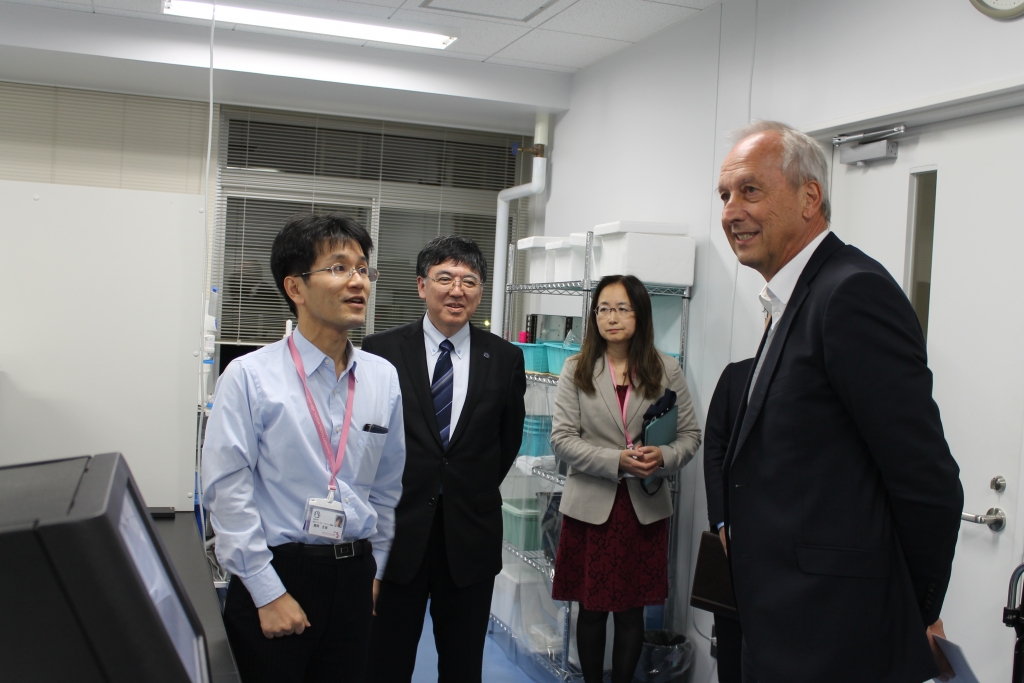 He mentioned that he strongly agree with ToMMo's  integrated biobank system, and also he said he encourage us to keep continuing education system for researchers.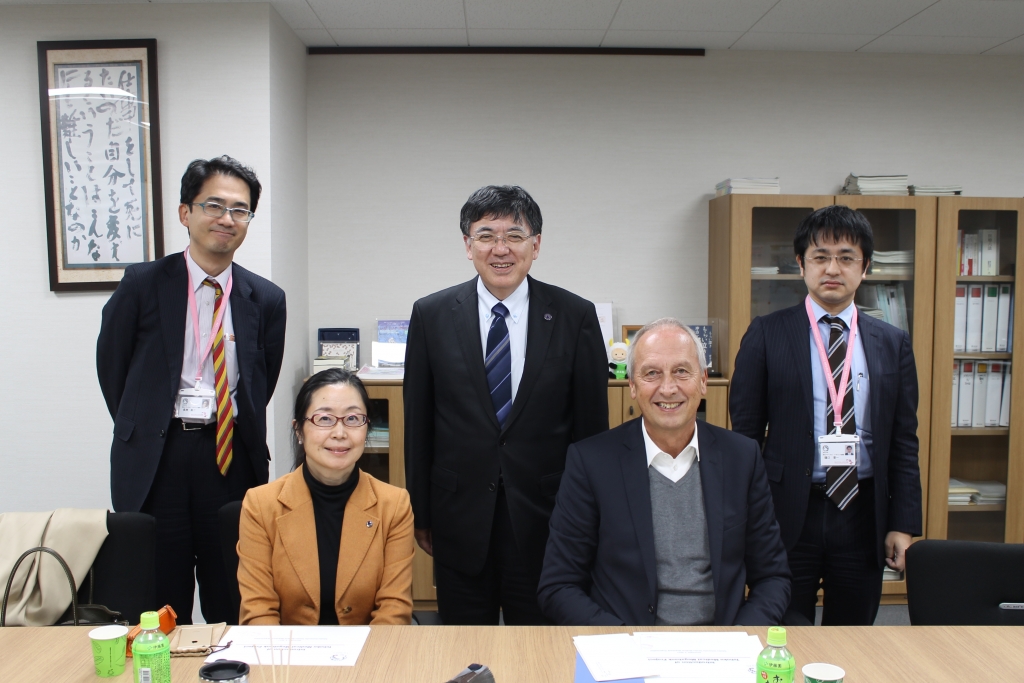 Related Link
Okinawa Institute of Science and Technology Graduate University (OIST)