News: 2017/11/07
---
On November 3, 2017, Dr. Mau-Chung Frank Chang, President of National Chiao Tung University (NCTU) , Taiwan and his colleagues paid a visit to ToMMo.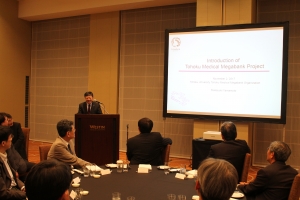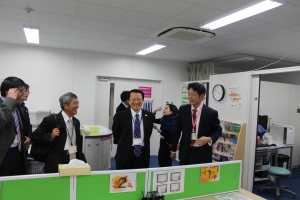 Following an introduction of ToMMo by Professor Nagami and Professor Fuse, they took a tour of the facilities such as Sendai Community Support Center, sequencing facility, biobank and supercomputer system. Before they visited ToMMo, Executive director Yamamoto had given a presentation about introduction of ToMMo at welcome reception which took place on the previous day.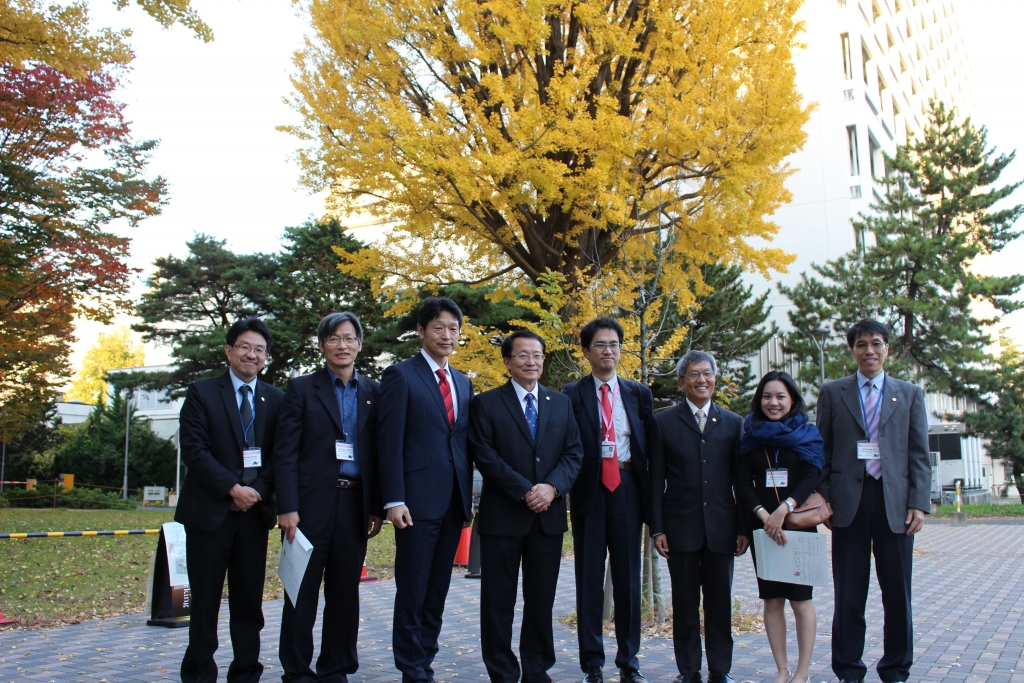 The reason why the NCTU delegates came to Sendai was that there was the ceremony for establishing liaison office at Tohoku University. Tohoku University has already established liaison office at NCTU and has been running since May 2017.
Related Link
National Chiao Tung University (NCTU)
Establishment of a Liaison Office at National Chiao Tung University, Taiwan (Tohoku University website)