News: 2017/05/11
---
Japanese astronaut Takuya Onishi, who had recently spent four months on board the International Space Station, did presentation in Sendai on April 22, 2017.
Executive Director Yamamoto joined the event and on hand to talk about a study on stress and the environment. The experiment, involving two groups of mice and the stress reduction protein Nrf2, is expected to go on a future ISS mission.
After the event, Japanese astronaut Takuya Onishi and Norishige Kanai, the next Japanese astronaut scheduled to go to space later this year, paid a visit to ToMMo. Following an introduction of ToMMo, they took a tour of the facilities such as Supercomputer System, Sequencing facility, Sendai Community Support Center and Biobank.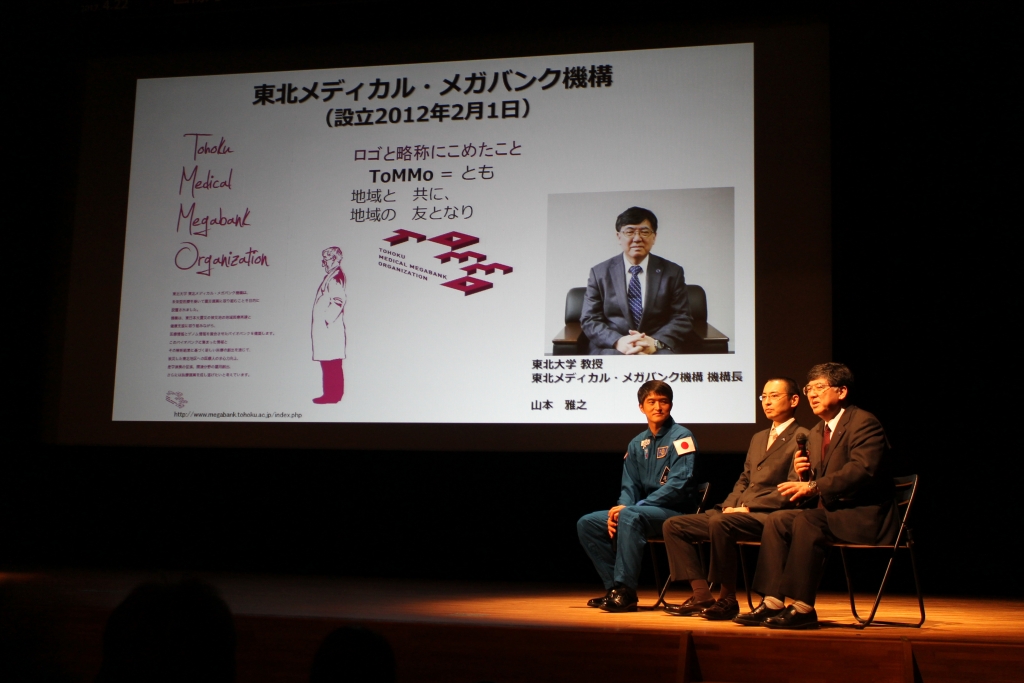 Japanese astronaut Onishi and Executive Director Yamamoto talked in the event.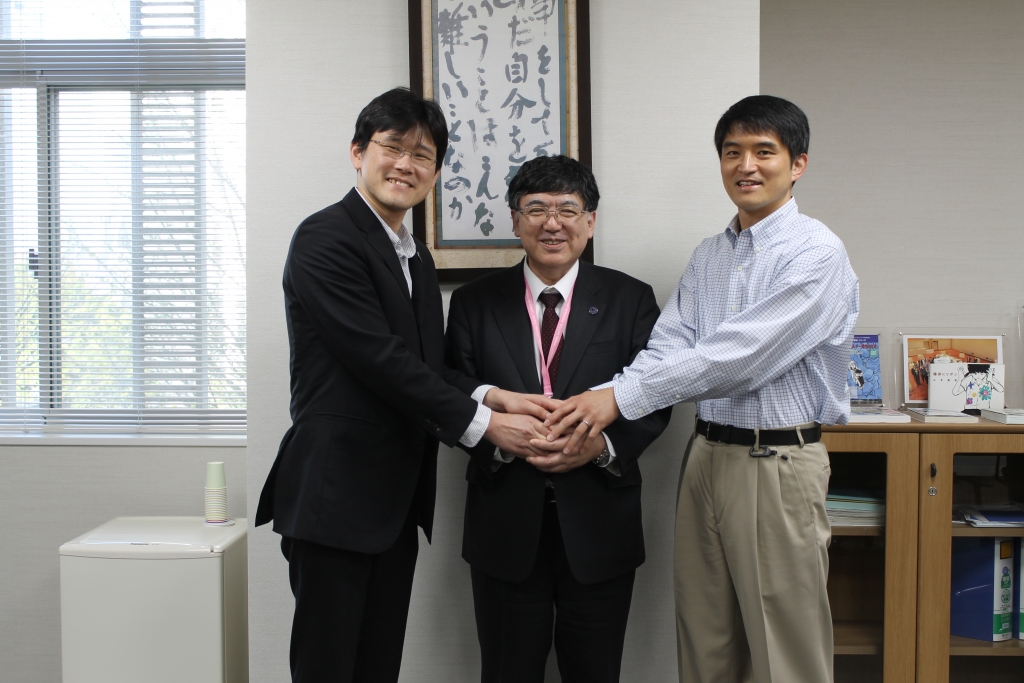 Japanese astronaut Onishi, Kanai and Executive Director Yamamoto.
For those people who would like to know more about the Mission Report in Sendai and Onishi's space adventures, please take a look at the article in the link below.