News: 2017/05/01
---
On April 27, 2017, Professor Kari Melby, Vice-president of Norwegian University of Science and Technology (NTNU) and her colleagues paid a visit to ToMMo. Following an introduction of ToMMo, the delegates took a tour of the facilities such as supercomputer system, MRI room, NMR room, sequencing facility, Sendai Community Support Center and biobank.
Before the tour, Professor Kristian Hveem, project reader of The HUNT Study has given a lecture about the project in Norway. We had a great discussion with them and will consider about future collaboration.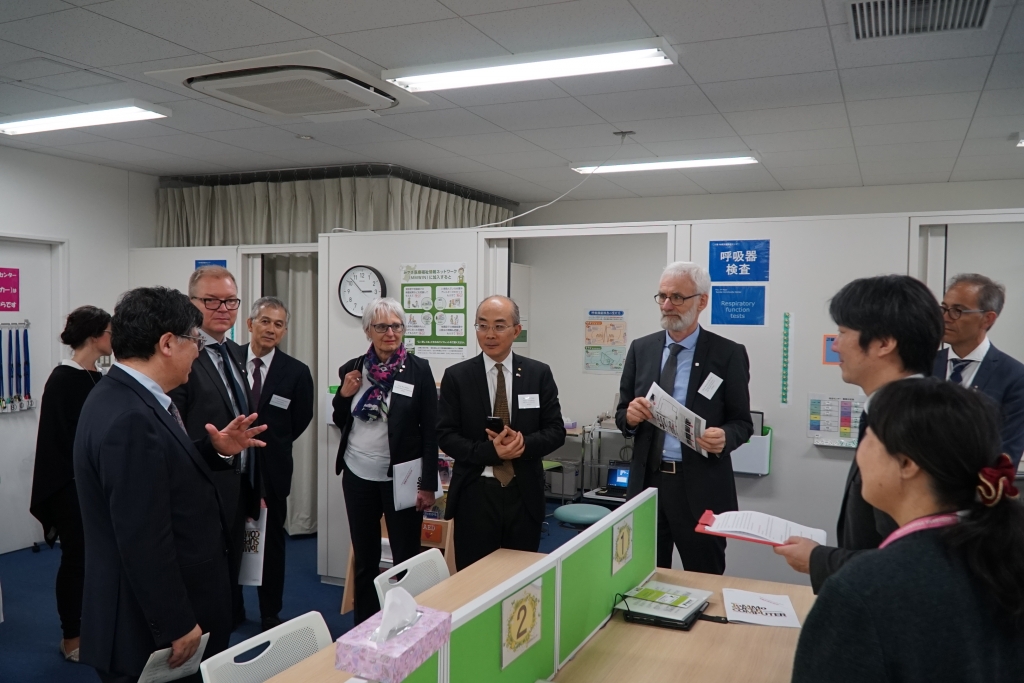 Visiting Sendai Community Support Center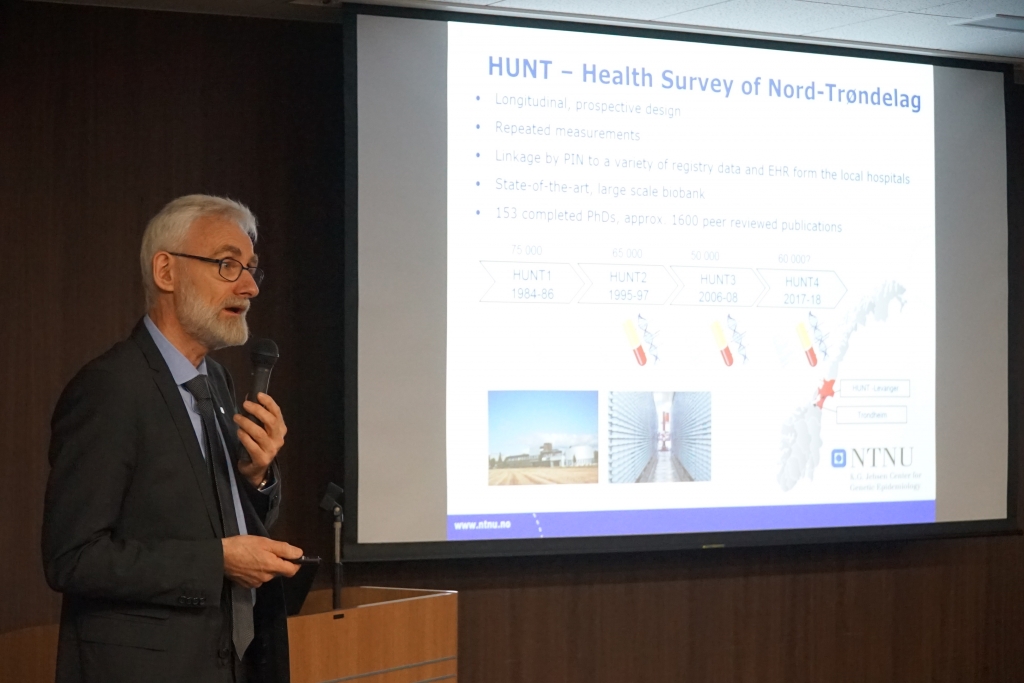 Professor Kristian Hveem has given a lecture of The HUNT Study.