News: 2017/01/27
---
On January 25, 2017, Professor Nina Langeland, Dean of Faculty of Medicine and Dentistry at University of Bergen and her colleagues paid a visit to ToMMo. Following an introduction of ToMMo, the delegates took a tour of the facilities such as Supercomputer System, Sequencing facility, Sendai Community Support Center and Biobank. We had a discussion about the management of Biobank specimens, handling incidental findings, and the possibility of future collaboration.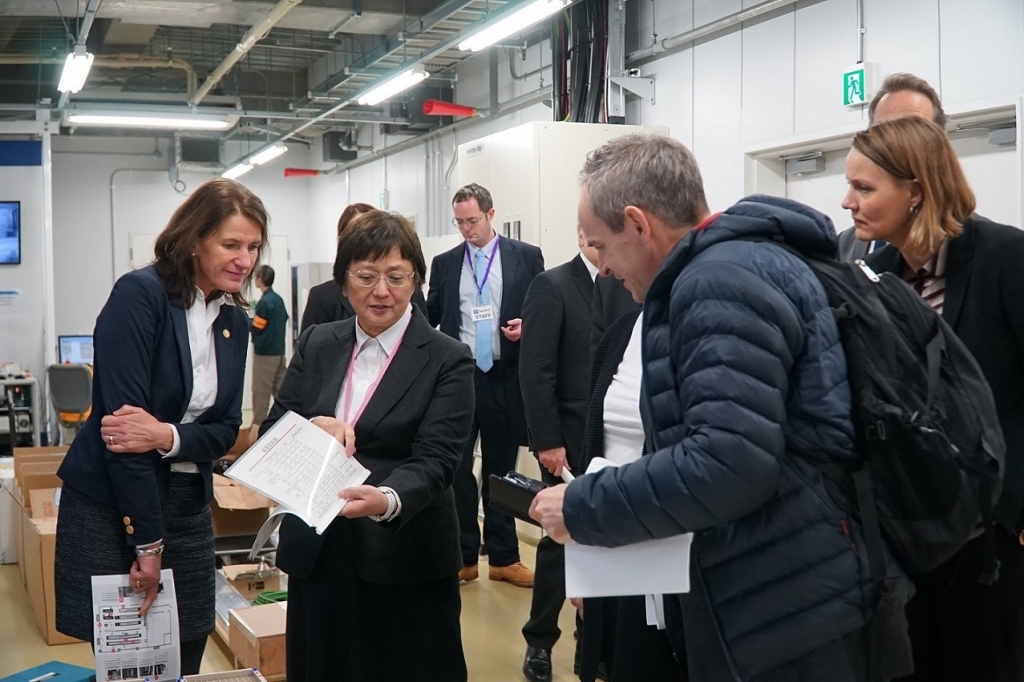 Professor Minegishi explained about Biobank.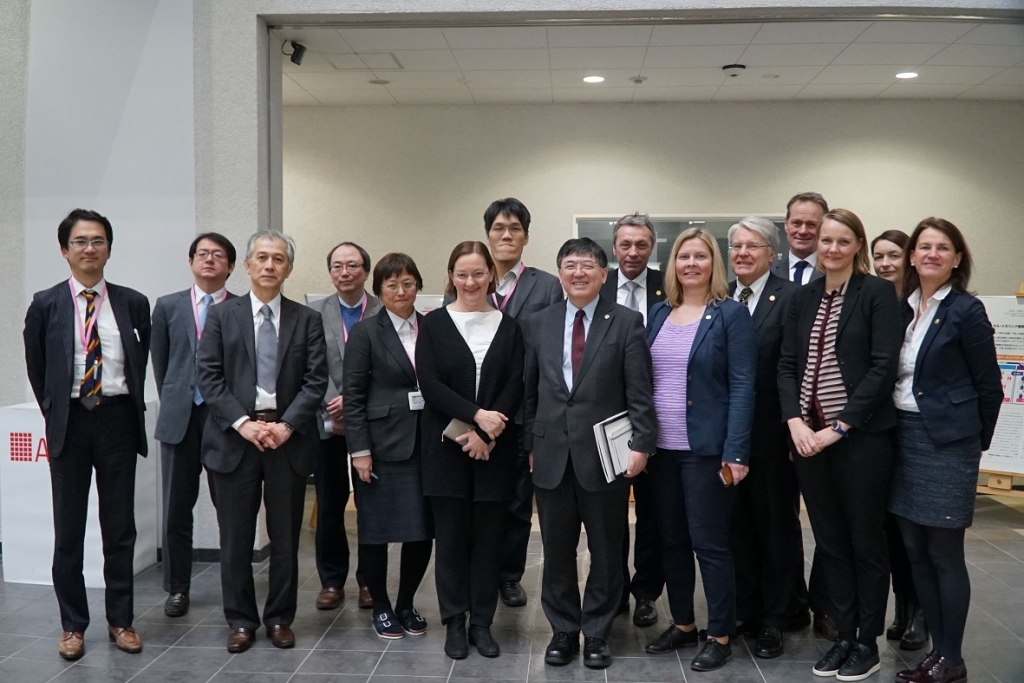 Delegation from University of Bergen took a group photo with our Executive Director and members of ToMMo.