News: 2017/01/18
---
On January 16, 2017, GA4GH (Global Alliance for Genomics and Health) Executive Director Peter Goodhand and Osaka University Professor Kazuto Kato made a visit to ToMMo.
First of all, following an introduction of ToMMo, they took a tour of the facilities such as Sequencing facility, Sendai Community Support Center, Biological Sample Storage system and Supercomputer system. After the tour, Mr. Goodhand has given a lecture for members of ToMMo.
ToMMo has become a member of GA4GH since 2016. Over 450 leading institutions working in healthcare, research, disease advocacy, life science, and information technology join as a member of it.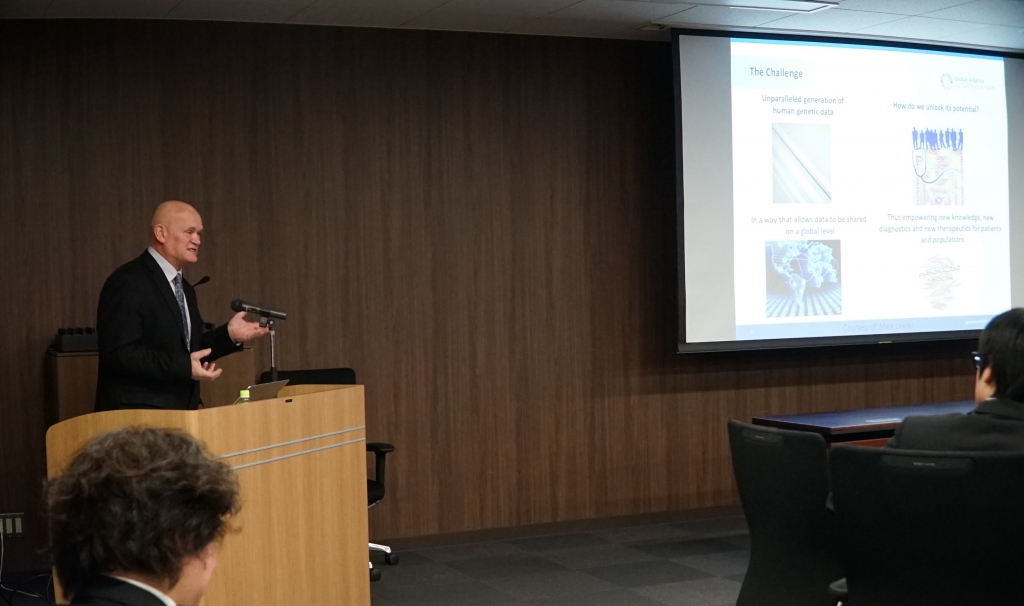 GA4GH Executive Director Peter Goodhand has given a lecture for members of ToMMo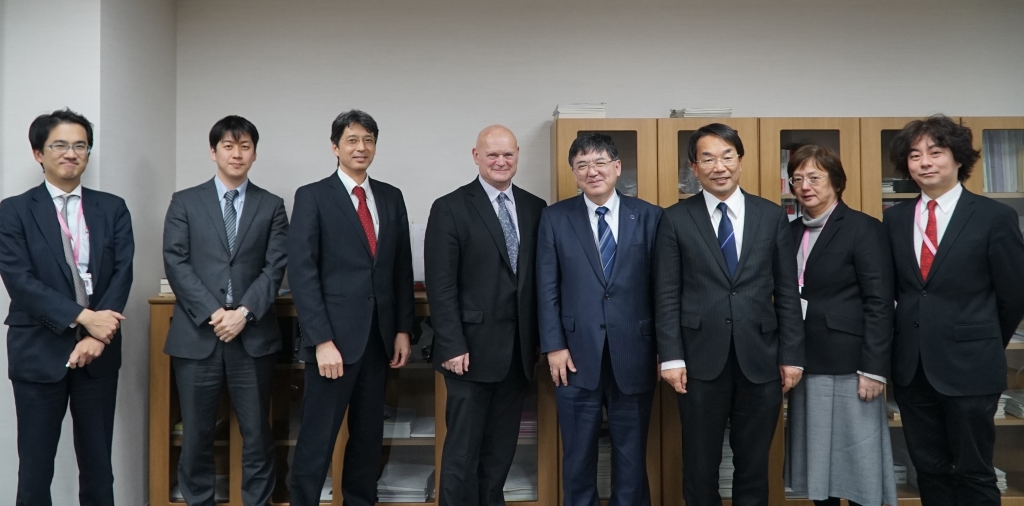 With our Executive Director Mayayuki Yamamoto and members of ToMMo