Events: 2016/07/17
---
The international symposium titled "NHRI-ToMMo Conference" was held by National Health Research Institutes (NHRI) and ToMMo at Tohoku Medical Megabank Building in Sendai on July 15-16, 2016. It is organized by Charles Philip Friedman (University of Michigan, USA), Prof. Shih-Feng (NHRI) and Prof. Jun Yasuda (ToMMo).
This is the 2nd Conference following 1st NHRI-ToMMo Conference in Taiwan.
They and the symposium "The Learning Health System & Tohoku Medical Information Highway", focused on genomics, biobanking, and Learning Health Systems.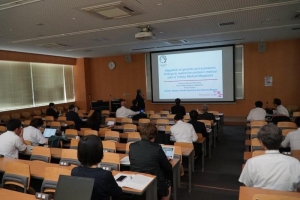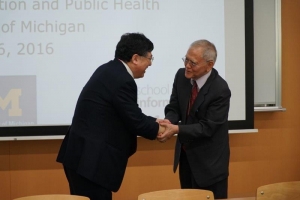 Related Links
NHRI-ToMMo Conference was held in Taiwan
International Symposium on improvement of the medical information infrastructure in Tohoku (Feb. 23-25)
The Learning Health System & Tohoku Medical Information Highway
Reference information
2nd NHRI-ToMMo Conference (July 15-16, 2016) [Events: 2016/05/27]
---