Research: 2016/04/23
---
ToMMo launched dbTMM, the Integrated Database of Tohoku Medical Megabank. The first release contains data from the 1,070 Japanese individuals from the Tohoku Medical Megabank Project Community-Based Cohort Study conducted by ToMMo in Miyagi Prefecture. The database is the first integrated database for data from cohort studies and analytical results (genomic data) in the world. It contains personal information from health survey data, including clinical data, and analytical results such as whole genome sequencing.
You can see a summary of the contents in the dbTMM catalog (Japanese).
The database makes the outcomes of our research available to approved researchers in Japan, through an appropriate process and with complete and secure protection.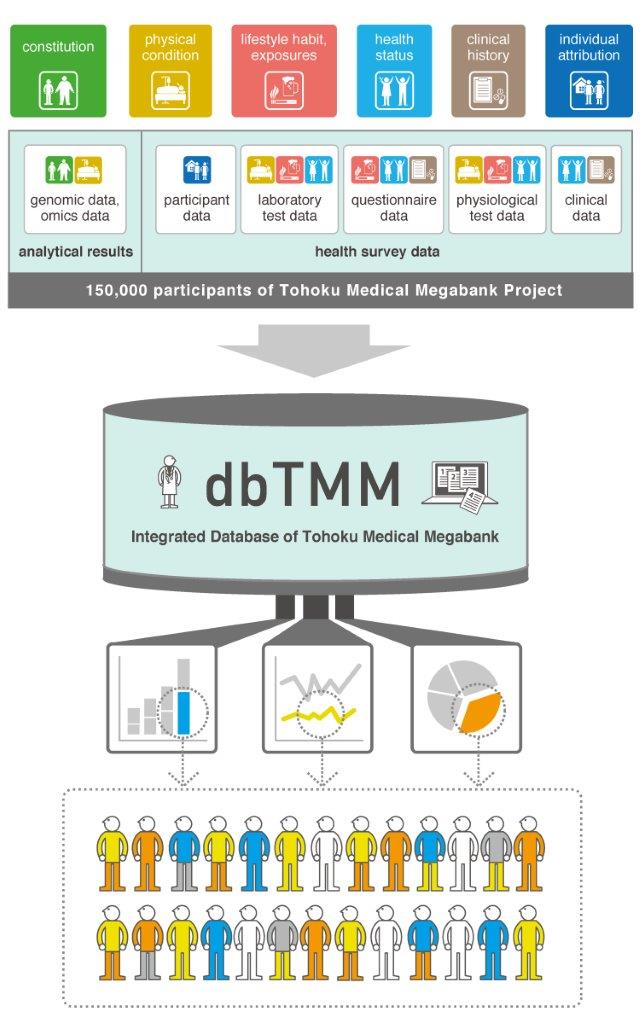 Related Links
Group of Integrated Database Systems
---